McKenzie Method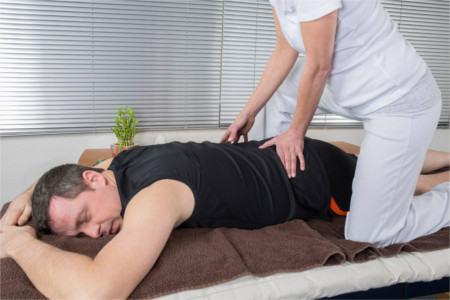 The McKenzie Method, also known as Mechanical Diagnosis and Therapy (MDT) is an approach to treating spinal and orthopedic conditions involving the upper or lower extremities that cause pain or limit function. Patients are examined by a Certified McKenzie clinician. The central focus of the evaluation is a sequence of test movements that are used to determine which exercises and therapeutic movements will resolve the problem.
Treatment is focused on educating patients in using exercises, postural modifications, and other self treatment techniques to restore pain-free movement and reduce the risk of future problems. Traditional physical therapy procedures including manual therapy are used as needed to enhance the self treatment process.
For more information regarding this approach, please visit www.mckenziemdt.org.
Here's a list of our McKenzie Certified Physical Therapists:
Teresa Lincoln, MS PT, Cert. MDT - Ballston Spa​​​​​
Maureen Frey, PT, Cert. MDT - Clifton Park ​​​​​
​​​​​Martha Laswell, PT Cert. MDT - Clifton Park
​​​​​Annette Bucci, MS PT, Cert. MDT - Latham
​​​​​Shelly Smith Brahler, MS PT, CKTP, Cert. MDT - Amsterdam
Jennifer Tatlock, DPT, Cert. MDT - Amsterdam​​​​​