Orthopedic and Sports Therapy
At Physical Therapy Associates and Berkshire Physical Therapy and Wellness, we are committed to providing our patients with an excellent outpatient orthopedic experience. We use a well rounded treatment approach in establishing the most effective and efficient rehabilitation program for our patients.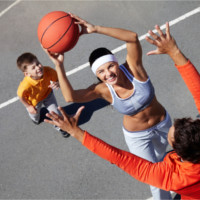 Implementing current evidence-based treatment and training practices as well as advanced manual therapy techniques, we help our patients recover from injury and/or surgery so that they can return to their normal lifestyle as soon as possible.
Our services provide evaluation and treatment programs for injuries sustained to bones, muscles, tendons, and joints. Our approach to patient care is one-on-one and conducted in private room settings as well as a gym environment. We assist our patients in developing and improving flexibility, strength, endurance, stability, function, sport specific skills, and self management strategies allowing them to resume their normal lifestyle.
Upon discharge, patients are instructed on a comprehensive therapeutic exercise regimen for continuation on a self directed rehabilitation program.