Community Commitment
Here at Physical Therapy Associates, we are dedicated to making the local communities better. We are involved in several community organizations such as Business Professionals Organizations and Local Rotary groups.
---
St. Vincent DePaul Society: Thanksgiving Volunteer Event
Staff members from our Scotia, Schenectady,and Rotterdam offices spent the day with various church organizations boxing up Thanksgiving Dinner boxes for those in need. This event was a collaborative effort by many local churches to serve their respective communities.
Thank you to Kris Kerber, Kathy Hamilton, and Kevin McLaughlin for going that extra mile to help others enjoy a wonderful Thanksgiving dinner.
---
Hurricane Sandy Fund Drive
The Amsterdam Office staff held an in-house clothing drive to benefit the victims of Hurricane Sandy which devastated NYC and coastal regions of NJ. Thank you to all our staff, patients, and family/friends who contributed in making it a success.
---
Physical Therapy Associates is a proud sponsor and supporter of local youth programs
Ballston Spa CC Basketball
Brunswick Little League
Burnt Hills Youth Baseball/Softball League
Niskayuna-Schenectady Hockey Club
Scotia Babe Ruth
Scotia Youth Softball
The Dalton Community Recreation Association Youth Programs
Shenendehowa Baseball Boosters
Shenendehowa Wrestling Boosters
Shenendehowa Basketball Boosters
---
Annual "ADOPT A FAMILY"
Our Scotia staff paid it forward this holiday season by donating gifts for needy families. They are working hard on their lunch hour to wrap gifts for delivery to their local destination. Thanks Scotia!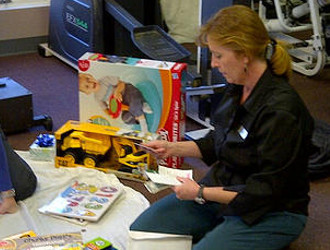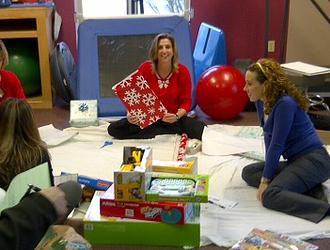 ---
LAXin 4 Life Benefit Games Event - Burnt Hills High School
On April 20, 2013, the Burnt Hills Ballston Lake and Scotia Glenville Girls Lacrosse teams joined forces to raise funds for 2 charities - the Headstrong Foundation and the Stephen T. Marchello Scholarship Foundation. Physical Therapists from our Scotia Office participated in the event and provided free screenings for the athletes. They assessed their risk for ACL (Anterior Crucitate Ligament) injury and instructed them in exercises. A big THANK YOU for our therapists Teresa Lemery, Krystal Clarke, Lora Larsen, Ann Dawdy, Alex Chlopecki, and Cindy LeBel.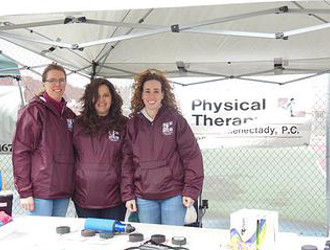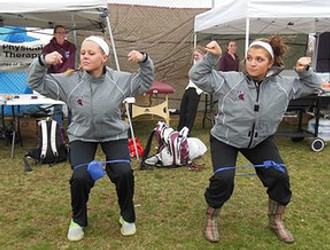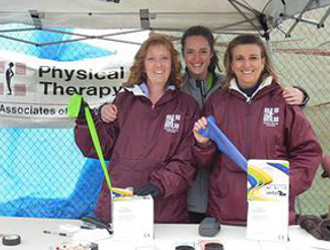 ---
Physical Therapy Associates and Berkshire Physical Therapy and Wellness are always looking for new opportunities to serve and enhance our involvement in community activities within the New York Capital District and The Berkshire Region of Western Massachusetts. Please CONTACT US with your ideas for supporting local organizations or to participate in events that are happening in your area. We will consider all invitations and look forward to working closely with you and your group.
Thank you.