Occupational Therapy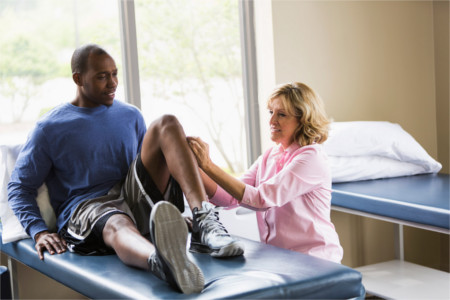 'Sheryl R. Sturn, OT, CHT, PLLC'
Hand Therapy at Guilderland is independently owned and operated by Sheryl R. Sturn, a licensed Occupational Therapist and Certified Hand Therapist. She currently practices at our Rotterdam/Guilderland office. With over 20 years experience, Ms. Sturn specializes in treating individuals with orthopedic related conditions and rheumatic diseases. Her expertise is treating upper extremity conditions involving the shoulder, elbow, wrist, and hand.
Clients who will benefit from Hand Rehabilitation are those who experience difficulties with upper extremity and hand function due to:
​​​​​Fractures
​​​​​Cumulative Trauma Injuries
​​​​​Carpal Tunnel Syndrome
​​​​​Tendonitis
​​​​​Sprains and Strains
​​​​​Sports Injuries
​​​​​Tendon/Ligament Injuries
​​​​​Nerve Injuries
​​​​​Congenital Deformities
​​​​​Burns
​​​​​Digital Amputation
​​​​​Post-Surgical Repairs
​​​​​Traumatic Injuries
​​​​​Joint Replacements
​​​​​Reconstructive Surgery due to disease or injury
​​​​​DuPuytren's Contracture
Insurance Coverage: Payment for Occupational Therapy is covered under Medicare, Medicaid, and most health insurance plans. Services are also covered by Worker's Compensation if you have been injured on the job, or by No Fault insurance if you have been injured in an auto accident. Contact your insurance company to determine coverage for your particular diagnosis or condition.
Contact our office at Guilderland at (518) 356-7445 for more information.